Comfortable and fully equipped apartments situated in Duisburg – Ruhrort with only 2 km to the city centre. Silent living in historical building. Low traffic streets.
modern appartement with small kitchen, shower and WC
Appartement in one of the prettiest districts in town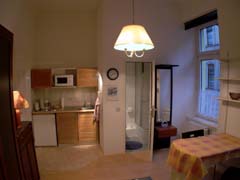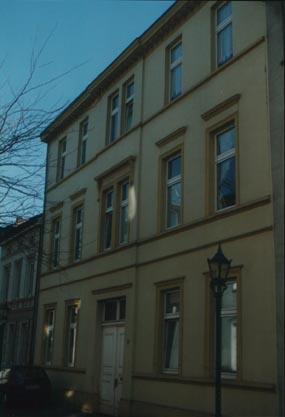 The apartments are situated in Duisburg Ruhrort, north of the river Ruhr in a small district with a long history. They are comfortably equipped, one room flats on the ground floor. The size of the flat is 27 square meters with a living room/ bedroom, a kitchen and a bathroom. The flat is suitable for one or two persons.
Apartment facilities
All flats are equipped with one bed, a table, cupboard, seat opportunities and drawers. On demand, an extra bed can be added. The kitchen is equipped with a two-flamed cooker, a microwave oven, a refrigerator, a percolator and hot water. The basic crockery, as well as cutlery is available. The bathroom is equipped for normal usage. A washing machine, situated in the cellar, is also available without any extra charge. Everything to make your living easy and comfortable!
i'll be happy to see you in duisburg!
just call me or send me an email or fill in the request-form
Hubert Droll